Top posting users this week
Latest topics
»
:: Diskusi Umum RLRP ::
by
Lionze
Wed Oct 10, 2018 2:58 am
»
Cerita anda di dunia SAMP : RLRP
by
redypramudya
Mon Aug 03, 2015 5:04 pm
»
[Guide]Cara menjadi player yang baik dalam bermain roleplay
by
Makarov_Paccini
Sat Nov 15, 2014 6:56 pm
»
Request E-KTP || Hans Silvester
by
Final Attack
Mon Nov 10, 2014 3:33 pm
»
[GUIDE] How to put a signature on forum
by
DiamondGold
Sat Nov 08, 2014 6:49 pm
»
[GUIDE] How to play music on TeamSpeak
by
DiamondGold
Fri Nov 07, 2014 4:16 pm
»
Pembuatan E-KTP :: Gulliver Colton
by
Cow
Wed Nov 05, 2014 9:21 pm
»
[GUIDE] Choosing a vehicle for "Gangster"
by
Mike_Kane
Wed Nov 05, 2014 2:35 pm
»
Warnet RLPR ::TONGKAY.Net :: Marley Witson
by
DiamondGold
Sat Oct 25, 2014 8:11 am
»
Request E-KTP || Brocklyn_Mackenzie
by
Philips Brycs
Fri Oct 24, 2014 3:31 pm

San Andreas Network
Vinewood, Los Santos
San Andreas, 191989
_______________________________________________________________________________________________________________
13-07-2014
-
Halaman ke 1
Dulu Konon Katanya disini Lah Tempat yang paling Di Serami atau Bahkan Satu orang pun segan untuk mengunjunginya Dan dulu pun konon Katanya Di tempat ini adalah tempat pembuangan para mayat yang sudah di bunuh dan di buang ke laut sini hingga mayatnya menghilang dan dulu pun para pemerkosaan telah terjadi di tempat ini.
Halaman 2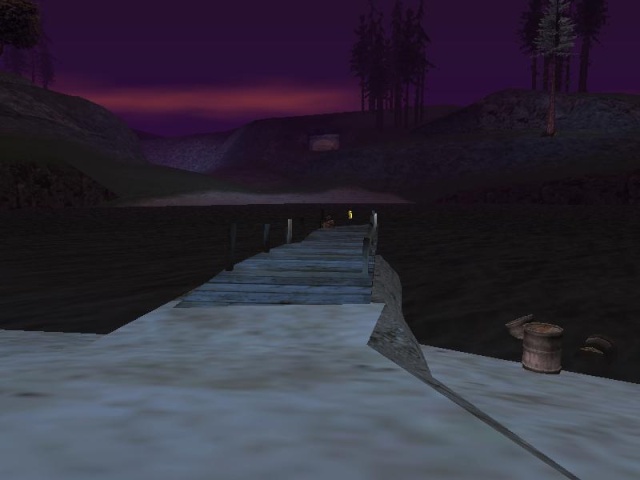 Dan Ini Adalah Gambar Ketika Para mayat mayat di buang di tempat ini lah letaknya dan sekarang pun di namakan oleh para Warga Warga ini adalah tempat Ter Angker yang pernah ada di Palomino ini terletak di Palomino Creeck.
Halaman 3
Dan ini Adalah Salah satu rumah Atau gubuk Peninggalan para Pembunuh yang dulu konon katanya Pernah tinggal di wilayah ini dan Konon juga katanya ini adalah para anggota Gangster yang melakukan pembunuhan itu dan mereka membuat tempat disini untuk melakukan segala macam Yaitu seperti pemerkosaan,Pembunuhan Dan Lain lain.
_______________________________________________________________________________________________________________[/center]
* Di bawah artikel di situs Los Santos SANews Newspaper Anda melihat kotak komentar seperti di bawah ini, silahkan berkomentar mengenai artikel yang sedang di bahas dengan format yang ada di bawah.
COMMENT by
[Insert Username]
Email:
[Insert E-mail]
Komentar:
[Insert Comment]
Normal





Posts

: 74


Join date

: 2014-03-28


Age

: 19


Location

: Depan Computer



COMMENT by Mister Denn
Email: mister-d.co.uk
Komentar: Tempat terangker, artikell cukup baik. Teruskan.
Donators





Posts

: 193


Join date

: 2014-02-14


Age

: 21


Location

: Bandung



COMMENT by Ronald "Bob" Vannovich
Email:
Vannovich38@gmail.com
Komentar: Bukannya Ini Sudah Pernah Di Bawakan Oleh MR.Kazu?
Forum Addict





Posts

: 96


Join date

: 2013-11-03


Age

: 19


Location

: Bandar Lampung



COMMENT by [Insert Username]
Email: [Insert E-mail]
Komentar: Prasaan ini berita lama deh, palomino itu terkenal atas keangkerannya. Btw itu tempat eksekusi kriminal klo gk salah
((itu bukan buatanku, id forumku didelete, jd beritaku itu buatan 'guest'
_________________
lmao i'm pro m8
「うわさA」:「ねええ、ゴスットってしってる?」
Administrator





Posts

: 103


Join date

: 2014-05-25



COMMENT by Arlan Foster
Email:
Orangkecce@yahoo.com
Komentar: Waduh saya tidak tahu bahwa berita ini sudah pernah di bawakan mungkin hanya kebetulan saja saya mengambil gambar ini lalu di terbitkan kembali
Normal





Posts

: 74


Join date

: 2014-03-28


Age

: 19


Location

: Depan Computer





Similar topics
---
Permissions in this forum:
You
cannot
reply to topics in this forum