Top posting users this week
Latest topics
»
:: Diskusi Umum RLRP ::
by
D.Martens
Wed Dec 26, 2018 7:08 pm
»
Cerita anda di dunia SAMP : RLRP
by
redypramudya
Mon Aug 03, 2015 5:04 pm
»
[Guide]Cara menjadi player yang baik dalam bermain roleplay
by
Makarov_Paccini
Sat Nov 15, 2014 6:56 pm
»
Request E-KTP || Hans Silvester
by
Final Attack
Mon Nov 10, 2014 3:33 pm
»
[GUIDE] How to put a signature on forum
by
DiamondGold
Sat Nov 08, 2014 6:49 pm
»
[GUIDE] How to play music on TeamSpeak
by
DiamondGold
Fri Nov 07, 2014 4:16 pm
»
Pembuatan E-KTP :: Gulliver Colton
by
Cow
Wed Nov 05, 2014 9:21 pm
»
[GUIDE] Choosing a vehicle for "Gangster"
by
Mike_Kane
Wed Nov 05, 2014 2:35 pm
»
Warnet RLPR ::TONGKAY.Net :: Marley Witson
by
DiamondGold
Sat Oct 25, 2014 8:11 am
»
Request E-KTP || Brocklyn_Mackenzie
by
Philips Brycs
Fri Oct 24, 2014 3:31 pm

San Andreas Network
Vinewood, Los Santos
San Andreas, 191989
_______________________________________________________________________________________________________________
19-07-2014
-
Gambar dari samping Depan Gedung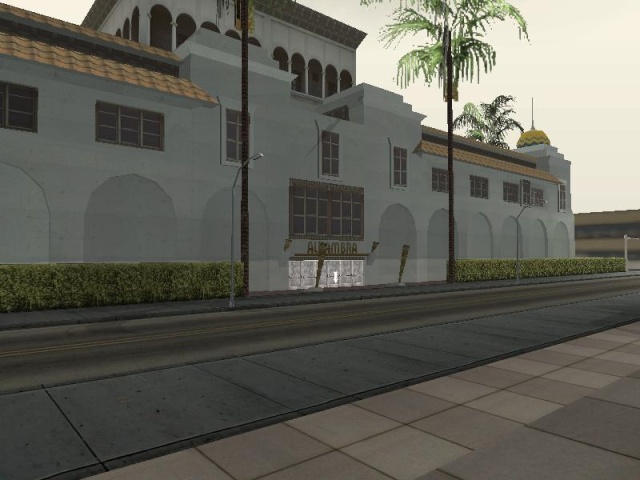 Gambar dari depan gedung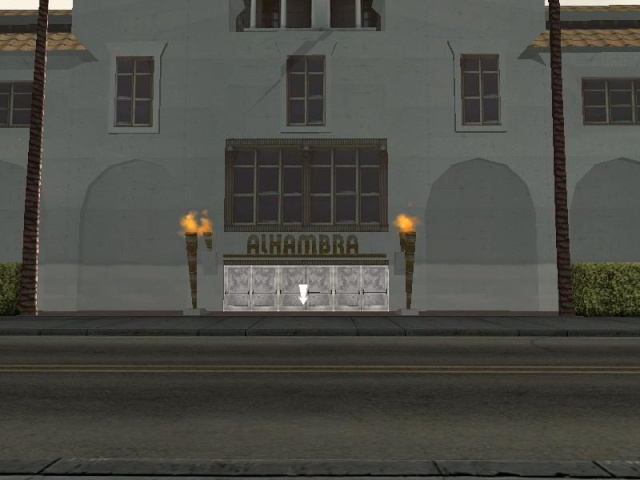 Gambar dari dalam
Gambar tempat pembelian minuman keras
Pada suatu hari ada sebuah tempat hiburan malam yang biasa di datangi oleh para wanita wanita berpakaian yang tidak sopan dan para lelaki lelaki asing tempat ini berada di Los Santos,dan tempat ini kelihatan dari luar memang seperti bangunan biasa tetapi di dalam gedung sangat menarik sekali hiburan malam ini,Tempat ini jarang sekali di gerebek oleh anggota kepolisian melainkan sudah mulai membayar pajak pajak yang sudah di tentukan oleh pemerintah tempat ini menyediakan tempat berdansa untuk para pasangan dan tempat pemebelian minuman keras yaitu seperti Bir dan lain lainnya.
_______________________________________________________________________________________________________________[/center]
* Di bawah artikel di situs Los Santos SANews Newspaper Anda melihat kotak komentar seperti di bawah ini, silahkan berkomentar mengenai artikel yang sedang di bahas dengan format yang ada di bawah.
Code:

[b]COMMENT by[/b] [Insert Username]
[b]Email:[/b] [Insert E-mail]
[b]Komentar:[/b] [Insert Comment]
Normal





Posts

: 74


Join date

: 2014-03-28


Age

: 19


Location

: Depan Computer



COMMENT by
Jordi Muhammad Calvin
Email:
Jordi123@gmail.net
Komentar:
Astaghfirullah bulan puasa malah ada tempat begini
Donators





Posts

: 122


Join date

: 2014-03-01


Age

: 28


Location

: jakarta selatan,setiabudi



COMMENT by
Arlan Foster
Email:
Orangganteng@yahoo.com
Komentar:
Hahaa,Iseng iseng

Normal





Posts

: 74


Join date

: 2014-03-28


Age

: 19


Location

: Depan Computer



COMMENT by
Mister Fred.
Email:
-
Komentar:
Waduh waduh,gaswat nih,Mau Fap fap kau?masuk dalem situ? 
Forum Addict





Posts

: 99


Join date

: 2013-09-06


Age

: 17


Location

: Jakarta Pusat



Kepada yth bapak Arlan John Foster
Anda mendapatkan REWARD $20.000
teruslah membuat artikel,dirapihkan kembali
Terimakasih
__________________________________________
Sign,
Jordi Muhammad Calvin
Assistant CEO San Andreas News
Donators





Posts

: 122


Join date

: 2014-03-01


Age

: 28


Location

: jakarta selatan,setiabudi





Similar topics
---
Permissions in this forum:
You
cannot
reply to topics in this forum