Top posting users this week
Latest topics
»
:: Diskusi Umum RLRP ::
by
Lionze
Wed Oct 10, 2018 2:58 am
»
Cerita anda di dunia SAMP : RLRP
by
redypramudya
Mon Aug 03, 2015 5:04 pm
»
[Guide]Cara menjadi player yang baik dalam bermain roleplay
by
Makarov_Paccini
Sat Nov 15, 2014 6:56 pm
»
Request E-KTP || Hans Silvester
by
Final Attack
Mon Nov 10, 2014 3:33 pm
»
[GUIDE] How to put a signature on forum
by
DiamondGold
Sat Nov 08, 2014 6:49 pm
»
[GUIDE] How to play music on TeamSpeak
by
DiamondGold
Fri Nov 07, 2014 4:16 pm
»
Pembuatan E-KTP :: Gulliver Colton
by
Cow
Wed Nov 05, 2014 9:21 pm
»
[GUIDE] Choosing a vehicle for "Gangster"
by
Mike_Kane
Wed Nov 05, 2014 2:35 pm
»
Warnet RLPR ::TONGKAY.Net :: Marley Witson
by
DiamondGold
Sat Oct 25, 2014 8:11 am
»
Request E-KTP || Brocklyn_Mackenzie
by
Philips Brycs
Fri Oct 24, 2014 3:31 pm

San Andreas Network
Vinewood, Los Santos
San Andreas, 191989
_______________________________________________________________________________________________________________
25/07/2014
-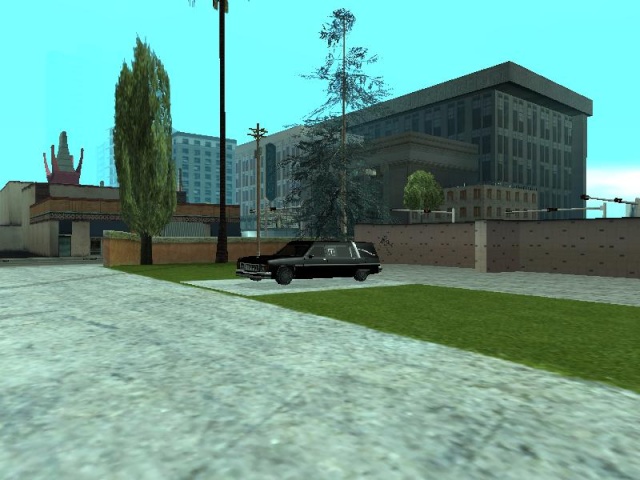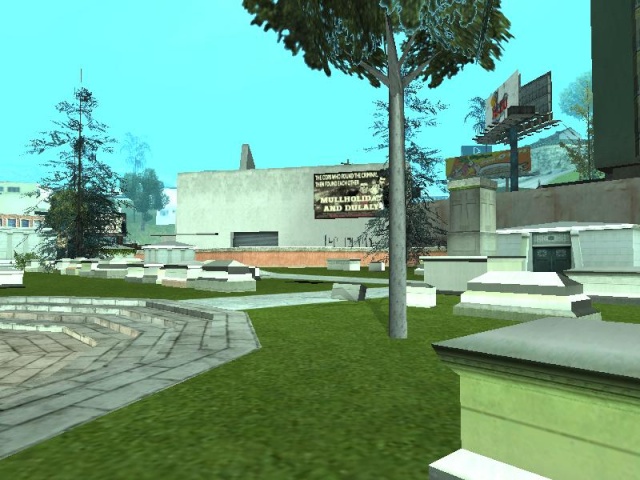 Pada di Siang Hari,Tepatnya tanggal 25 Bulan July Dan tahun 2014,Saya berkeliling kota Los Santos dan melihat ada sebuah kuburan yang sudah lama,Dan kuburan tersebut sepi dan misterius di Los Santos,Dan disana pun juga seram,Dan saya pun mencari Artikel ini secara paksa dan menutupi rasa ketakutan saya untuk masuk ke kuburan itu,Dan saya juga takut jika ada seseorang yang masuk ke kuburan tersebut,Bagi Warga Los Santos,jika ingin kekuburan tersebut harus lah anda di temani oleh keluarga anda atau teman teman anda agar anda tidak sendirian untuk ke kuburan tersebut,Dan saya himbaukan,Berhati hatilah jika ke kuburan tersebut,Karena disitu kuburan Termisterius dan Paling sepi di Kota Los Santos ini.
_______________________________________________________________________________________________________________[/center]
* Di bawah artikel di situs Los Santos SANews Newspaper Anda melihat kotak komentar seperti di bawah ini, silahkan berkomentar mengenai artikel yang sedang di bahas dengan format yang ada di bawah.
Code:

[b]COMMENT by[/b] [Insert Username]
[b]Email:[/b] [Insert E-mail]
[b]Komentar:[/b] [Insert Comment]
Comment by: Misrer Denn
Email: mister-d.co.uk
Komentar: Emang ada apa di kuburan itu? Ngak jelas.... Berita paling misterius di Los Santos.
Donators





Posts

: 193


Join date

: 2014-02-14


Age

: 21


Location

: Bandung



Comment by: Mister Fred.
Email : -
Komentar : itu loh,itu kan kuburannya udah lama,Dan disitu tidak ada orang yang berani ke sana dan disitupun sepi,Dan jadi sampai sekarang ini,Kuburan itu angker dan misterius.
COMMENT by
Charlie Luciano
Email:
charlieluciano@unyu.com
Komentar:
Apaan gak begitu misterius tuh kuburan, saya sering lewat sana bahkan pernah saya begadang disana dan mencari nomor togel hehehe
Normal





Posts

: 62


Join date

: 2013-07-16


Age

: 24


Location

: Jakarta City Of God





Similar topics
---
Permissions in this forum:
You
cannot
reply to topics in this forum