Top posting users this week
Latest topics
»
:: Diskusi Umum RLRP ::
by
Lionze
Wed Oct 10, 2018 2:58 am
»
Cerita anda di dunia SAMP : RLRP
by
redypramudya
Mon Aug 03, 2015 5:04 pm
»
[Guide]Cara menjadi player yang baik dalam bermain roleplay
by
Makarov_Paccini
Sat Nov 15, 2014 6:56 pm
»
Request E-KTP || Hans Silvester
by
Final Attack
Mon Nov 10, 2014 3:33 pm
»
[GUIDE] How to put a signature on forum
by
DiamondGold
Sat Nov 08, 2014 6:49 pm
»
[GUIDE] How to play music on TeamSpeak
by
DiamondGold
Fri Nov 07, 2014 4:16 pm
»
Pembuatan E-KTP :: Gulliver Colton
by
Cow
Wed Nov 05, 2014 9:21 pm
»
[GUIDE] Choosing a vehicle for "Gangster"
by
Mike_Kane
Wed Nov 05, 2014 2:35 pm
»
Warnet RLPR ::TONGKAY.Net :: Marley Witson
by
DiamondGold
Sat Oct 25, 2014 8:11 am
»
Request E-KTP || Brocklyn_Mackenzie
by
Philips Brycs
Fri Oct 24, 2014 3:31 pm

San Andreas Network
Vinewood, Los Santos
San Andreas, 191989
_______________________________________________________________________________________________________________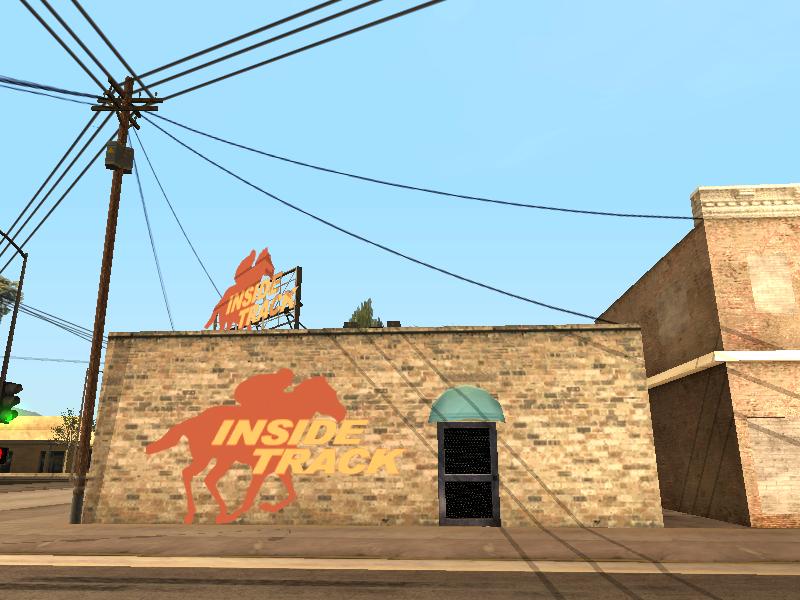 Terlihat dari depan letak Dimana Game untuk bermain Inside Track atau bisa di bilang Balap kuda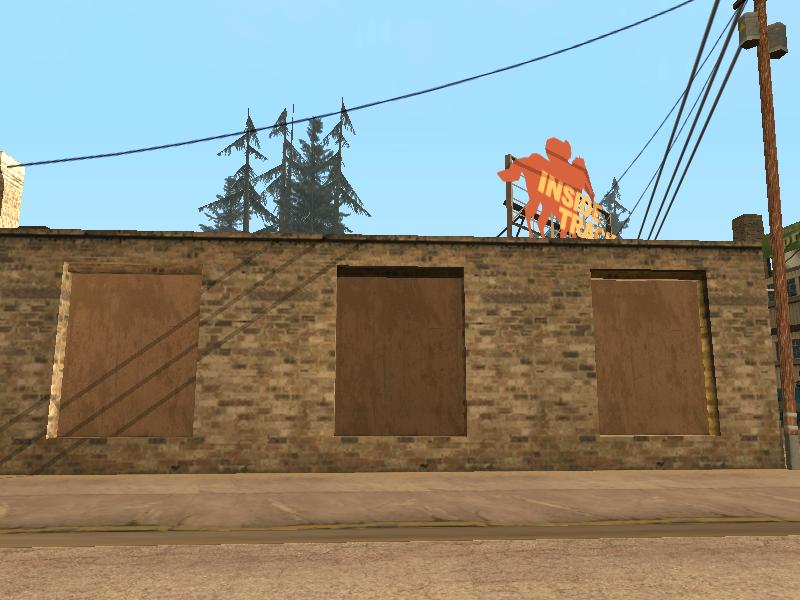 Terlihat dari samping letak dimana Game untuk bermain Inside Track atau bisa dibilang balap kuda.
Letak game untuk bermain Inside Track atau balap kuda adalah di Montghomercy Yang tau jauh dari daerah Red Countty, Letak game ini masih di daerah Los Santos, sayangnya tempat untuk bermain game ini tidak lagi di pakai atau tidak di organisasikan kembali, dikarena tempatnya sepi dengan pengunjung, Tidak ada pengunjung yang datang, Jadinya tempat game ini ditutup untuk beberapa tahun kedepan. Dikarenakan tidak ada pengunjung yang sama sekali datang ke tempat Balap Kuda ini, Mungkin apa karna membosankan atau mungkin Tidak menyenangkan ? Tempat Game ini mungkin sudah lama di tutup. Tempat ini sepi karena Tidak ada hadiah bagi pemenang, hanya "gah" atau marwah gengsi atau status social yang dipertaruhkan dan dipertahankan. Kemenangan yang diperoleh tersebut dilanjutkan dengan perayaan dan syukuran oleh penduduk setempat dengan sistem berpegenapen yaitu saling sumbang menyumbang untuk biaya perayaan kemenangan tersebut.
_______________________________________________________________________________________________________________[/center]
* Di bawah artikel di situs Los Santos SANews Newspaper Anda melihat kotak komentar seperti di bawah ini, silahkan berkomentar mengenai artikel yang sedang di bahas dengan format yang ada di bawah.
Code:

[b]COMMENT by[/b] [Insert Username]
[b]Email:[/b] [Insert E-mail]
[b]Komentar:[/b] [Insert Comment]
Newbie





Posts

: 14


Join date

: 2014-07-19




---
Permissions in this forum:
You
cannot
reply to topics in this forum